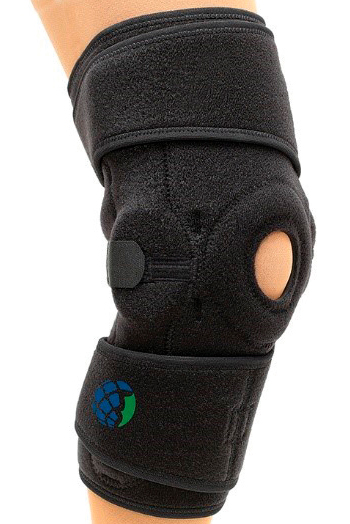 Advanced Orthopedics
HC: Tell us about what products Advanced Orthopaedics offers to the orthopedic softgoods industry.
WALMSLEY: Advanced Orthopaedics manufactures high-quality orthopedic braces, supports and other non-invasive orthotic rehabilitation products designed to meet the needs of a wide variety of customers.
HC: What upcoming trends to you see for the orthopedic softgoods/O&P industry? How is technology changing the market?
WALMSLEY: Retail sales are emerging as a front-runner of all industry sales channels, and I believe we will see that continue to grow. Changes in reimbursement, consolidation of providers and a growing consumer market seeking products and services outside of the physician's office are resulting in a much higher demand for high quality cash and carry products, including orthopedic bracing.
HC: Do you expect to see any major changes in the market in 2016 or in the future?
WALMSLEY: Although we have seen a tremendous increase in audits, reimbursement has remained stable. I believe that will change very soon. The split codes for custom and off-the-shelf bracing have been published for over two years with no change in reimbursement between the two. It is expected that CMS will announce a fee schedule change for the off-the-shelf codes in the near future.
How does you company plan to stay competitive in 2016?
WALMSLEY: Providing alternative revenue streams such as retail sales opportunities or reducing the amount of inventory needed by expanding our universal product offering are two examples of concrete ways Advanced Orthopedics is poised to assist our customers in this highly competitive and ever-changing landscape.
How can HME providers adapt to remain competitive?
WALMSLEY: To survive these turbulent times I believe that HME providers must be willing to reinvent themselves. Changes in marketing strategy, such as working with primary care physicians to drive off-the-shelf bracing orders, diversified revenue stream via retail sales and alternative channels such as on-line sales can impact the bottom line quickly.
https://advanced-orthopaedics.com/wp-content/uploads/2018/05/advanced-ortho-logo-1.png
0
0
advorthoadmn
https://advanced-orthopaedics.com/wp-content/uploads/2018/05/advanced-ortho-logo-1.png
advorthoadmn
2014-08-24 18:56:26
2018-11-12 11:42:03
Orthopedic Softgoods