Twin Stim® TENS and EMS Combo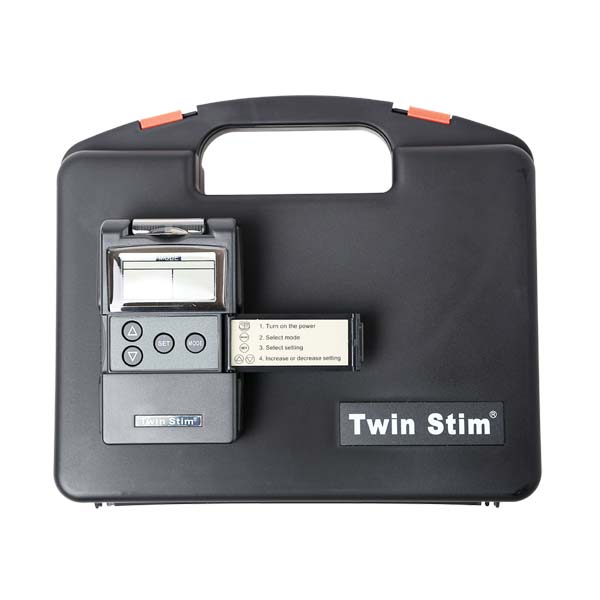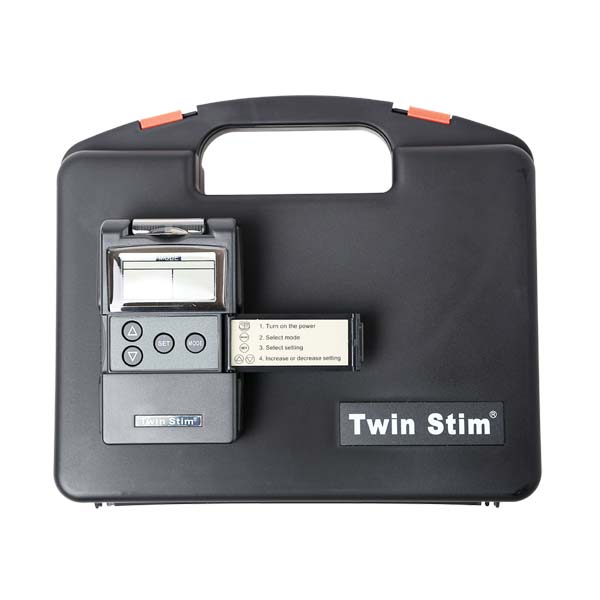 Description
Specifications
Five TENS Modes: Burst / Normal / Modulation /SD1 / SD2
Two EMS Modes: Synchronous,Alternate.
System Includes devices, Lead Wires,four self-adhesive reusable electrodes.
9-Volt battery, hard plastic carrying case and instruction manual.
Patient complaince meter can store up to 60 sets of operation manual.
For almost three decades, we have been the Trusted Manufacturer of Orthopedic Braces. We partner directly with Pharmacies, Durable Medical Equipment Providers, Physician Offices, O & P Stores, Group Purchasing Organizations, and Distributors. We provide a Suggested HCPC for each of our products along with a PDAC Approval Letter. Many of our products are available in a variety of packaging options, including very eye catching high quality retail packaging and clinical stock box packaging. Advanced Ortho can train your staff so they become experts on properly fitting our braces onto your patients. Call 800-270-7074 or email info@advanced-orthopaedics.com to learn more and open an account with us.
Applicable Ailments:digitial electrotherapy
Body Part:
Colors: Black
Gender: N
Video: