GET HELP WITH DME CLAIM DENIALS
with
CompSmart "SMART" Solutions
Join Advanced Orthopaedics with Special Guest Tim Hendrinks
WHEN: February 10th, 2022 at 11:00AM PST (2PM EST)
WHERE: Zoom Meeting, Register with the Link Below
Ever dispensed a brace or device to a Medicare patient, only to find out your practice won't get reimbursed because the patient previously received a similar item or has not met their yearly deductible? To prevent reimbursement denials, your staff has to spend considerable time inputting data and/or making calls to Medicare's IVR system and calling the patient's insurance directly. We all know the IVR system and Medicare's portals are not easy to use, especially for multiple users.
What if there was a simple method for checking DME items a Medicare patient has received to ensure it is not the same or similar to the DME device you are dispensing?
What if there was a simple method for checking every patient's commercial co-pays and deductibles and if their insurance is active or allows for DME coverage?
Don't Miss Out on This Special Event on February 10th
Click Here to Register Today!
https://us02web.zoom.us/meeting/register/tZYqf-Gpqz4sHtesBGj_ibgsYG3MraU9tcfg
PREVIOUS WEBINARS:
CASH IN ON BETTER PATIENT OUTCOMES WITH OUR STATE OF THE ART CARPAL TUNNEL BRACE
Advanced Orthopaedics with Special Guest Dr. Scott Fried
Link to the Video: https://www.youtube.com/watch?v=K2X3H5ITATM
Dr. Scott Fried, a board-certified orthopedic surgeon, fellowship trained hand and upper extremity surgeon and a specialist in treating nerve pain will discuss how you can help your patients treat and eliminate carpal tunnel syndrome.
During this webinar, we will review Advanced Orthopaedics NEW L3916 Carpal Tunnel Wrist Brace which is a Ultimate Brace for Hand & Wrist Injuries: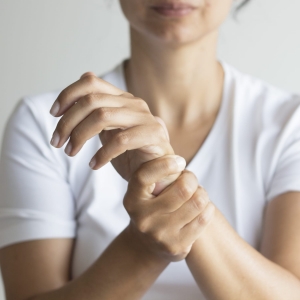 • Cures 50% of carpal tunnel, tendinitis and arthritis patients without surgery
• Calms pain, eases stiffness from arthritis, tendinitis, bone and ligament injury
• Custom molds to your hand in 60 seconds
• Treats hand, wrist and forearm injuries
• Dynamic, hinged and customizable design
• Proper neutral position of the wrist
• Freedom of motion for activities
• Heals with heat, massage and protected motion
• Clinically tested and proven to work